Alpine Moving And Storage
Alpine Moving and Storage is a locally owned and fully licensed moving company located in Northern Colorado. Alpine moving company has been providing top-notch moving services for more than two decades.
We offer safe and reliable local, cross country and interstate moves. With our overwhelming amount of experience, we have teamed up with the largest network of 5 star moving companies and auto carriers, such as Sunrise van lines.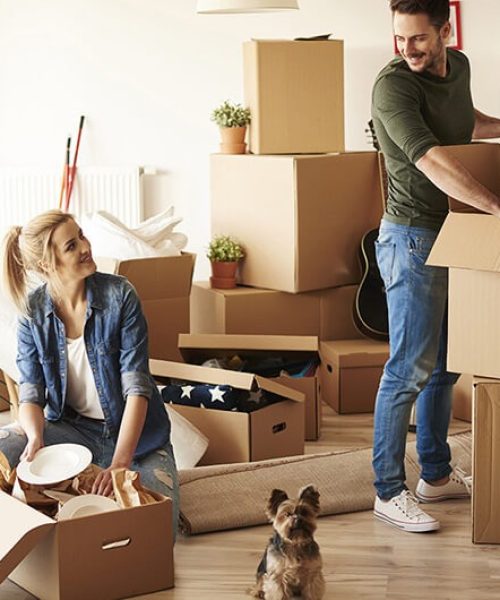 Collaboration with Industry-leading Moving Companies and Auto Carriers
Alpine Moving has been a family operated business for more than 24 years. We have professional movers and high quality equipment for any move size. On top of this, our management team has shown a great progress, teaming up with the best movers to deliver seamless moving experience.
Local and Long Distance Moves
For more than two decades, Alpine Moving company is serving the locals of Fort Collins and its surrounding areas with safe and secure local moves. For all those years, we have arranged some great long distance moves with the help of other movers and auto shippers.
Our employees have been trained extensively for residential and commercial moves, which is why we have received more positive reviews than complaints.
So, even if you're not in Fort Collins or Northern Colorado, you can send us your location and request for free estimate. You won't be disappointed.
Auto Transport - Nationwide
Besides the excellent moving service, the business also offers one of the safest auto transport service for interstate or international moves. This simply means you don't need to find an auto-shipping service to transport your car or heavy machinery.
Whether you need to ship you daily driver, a custom antique, or a new sports car, we have you covered. Offering both open and enclosed auto transport, we are able to fill your needs as well as budget.
Call one of our representatives today for a free quote.
Motorcycle Shipping- Nationwide
Are you looking for professional motorcycle shipping services to transport your collection to the motor show? Consider it done!
Because of the years of experience in the moving industry, Alpine Moving company has managed to earn some valuable connections. Today, the moving company is part of the largest and elite network of auto shippers.
This simply means, you can contact Alpine Moving not just for residential or commercial moves. But you can ship your priced motorcycle across the country. It's needless to say that your motorcycle will be in safe hands. That's because you've got options; for example, open-air container or enclosed auto transport.
Whether you want to ship your motorbike in one piece or in parts, we can manage the move for you. Or if you have additional accessories that require separate containers, we shall take care of this as well.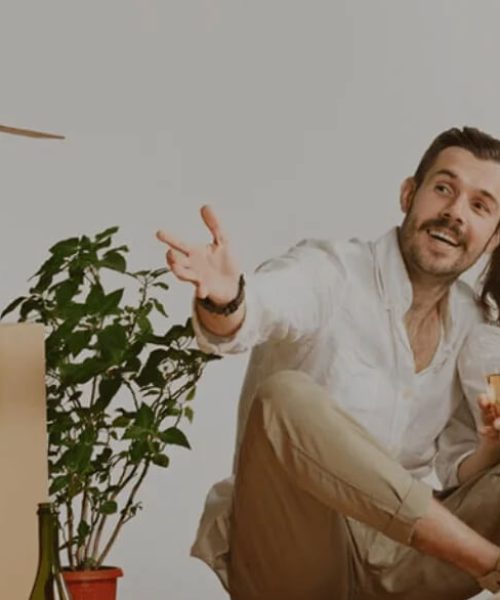 Alpine Moving Company: Locally Owned and Operated Business
Alpine Moving started in 1977 with limited resources, and the focus was on delivering local moves within the city. With hard work and determination, the mover established itself as a reputable business.
In all those years, we have satisfied clients with our exceptional packing, loading and unloading, and safe transport - and garnered positive customer reviews.
We believe in making customer journey as seamless and stress-free as possible, which led us to tie bonds with many similar businesses. Our efforts did pay off and today, we're part of America's largest 5-star network of auto transporters. This means you will be working with BBB registered movers with valid license.
Contact us if you want to hire the best movers for local move, long distance move or auto shipping nationwide.
Alpine Moving Business is Your Best Bet
Not just in Fort Collins, our moving services are now available for everyone in the country. Whether you live in Colorado or Texas, you can hire us on the lowest possible cost and experience our professional moving services.
Here's what sets us apart as one of the best movers:
Alpine Moving is determined to deliver cost-effective services to meet your budget. Whether you need full service moves, packing, unpacking, loading, and unloading, or just transport, we can assist you in the best possible manner.
Flexible Terms and Conditions
The guys at Alpine Moving work tirelessly to ship your belongings safely. So, there is no need to worry if you have an antique furniture, historical photos, expensive vehicles or motorcycles.
Our experienced crew will take into account your moving needs to give you a moving quote. Before you enter into contract, we ascertain all your requirements, and leave no stone unturned to full them.
Access to BBB Accredited Moving Companies
One of the biggest advantage of working with Alpine Moving is the freedom to file complaints and claim damages. We work with BBB accredited moving companies so that customers can send their honest reviews, if needed.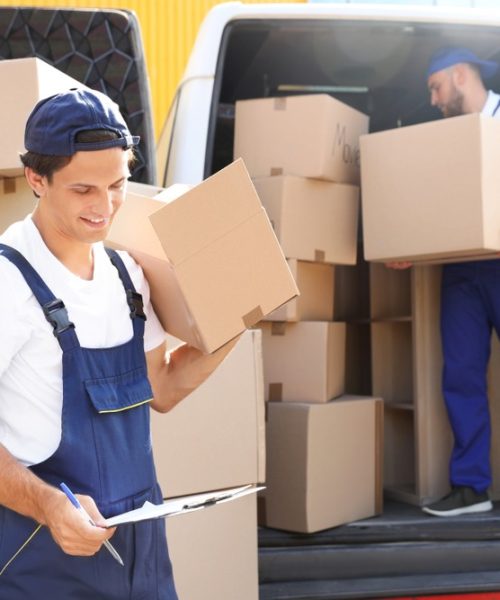 State-of-the-art Vehicles
No job is too tough for Alpine Moving company. That's because we can provide you the moving truck according to your requirements. For example, if you want to ship your vehicle, we can arrange an enclosed vehicle or open-air transport. Subject to your requirements, we have vehicles for transporting furniture and other stuff.
Alpine Moving and Storage offers dust and dirt-proof storage facilities. These facilities undergo rigorous inspections and are monitored regularly. This ensures maximum safety and protection of your belongings.
Calling Alpine movers for long distance moves will be the safest option, because we offer insured labor. Plus, we also offer various insurance packages to ensure the safety and security of your priced possessions. You can contact us via phone or email for complete details.
Not only do we respond quickly, but we also deliver your stuff as per schedule. Whether it's about shipping your vehicle from Fort Collins to New York, Dallas, New Jersey or any other US city, Alpine Moving offers the fastest and reliable solution.
Alpine Moving company has reached success in the local moves, and is setting new standards in long distance moves. With 5-star movers and a bag full of moving services, we are ready to climb mountains and break records.
Call us today, leave a message, email or find our nearest office below and We are here for you 24 hours , 7 days a week.
Start Your Preparation Weeks Before the Moving Day
It's better you called us 4-5 weeks ahead of the moving day. This will give us ample time to review your location, and plan the move accordingly.
Be open. Don't hesitate to ask anything about our services, even it seems silly to you. Don't keep any thought for the last.
What Should be Moved?
Be clinical about things that you're going to move and those to be kept in our storage facilities. Importantly, keep your movers in the loop, too.
You have the right to enquire about the qualification and experience of our employees, so use it if you have any concerns.
Have sufficient packing materials beforehand, or you can purchase it from us on cheap rates. If you're packing yourself, make sure to label the boxes with unique names or signs.
As our moving supervisor will be in touch with your, we recommend that you respond to their message or calls.
In case of any change in plans at any stage, contact the moving business immediately – or leave a message.
Get Assistance During the Move
The guys at Alpine Moving and Storage are very accommodating. You can ask anything related to home moving, commercial moving or auto shipping.
Contact Us​
It doesn't matter if you're a Fort Collins resident or not. Feel free to give us a call! We'll be glad to help you. Wondering when to start the process? Here are some tips for a stress free move.
Alpine Moving and Storage
Family owned and operated since 1977
Call us today, leave a message, email or find our nearest office below and We are here for you 24 hours , 7 days a week.
Get a free quote
Please feel free to connect with us and we will be glad to assist you.
Alpine Moving And Storage Services
Are you ready to move with professionals?
It doesn't matter if you're a Fort Collins resident or not. Feel free to give us a call! We'll be glad to help you. Wondering when to start the process? Here are some tips for a stress free move.